// ORGANIZATION MADE EASY
Our shelves, cabinets, racks and flooring make organizing a breeze.

// BETTER STORAGE IS HERE
Grab your gear and go.
// FOR EVERY LIFESTYLE
Your life, your hobbies, your garage.

// FOR THE WHOLE FAMILY
Solutions for any sport, hobby, or activity.
CONSULTATION
IT'S TIME TO GET ORGANIZED.
CONSULTATION
IT'S TIME TO GET ORGANIZED.
CUSTOM GARAGE STORAGE CEDAR RAPIDS HOMEOWNERS TRUST
Organizing the garage can be quite the ordeal, especially when the right storage products are hard to find. Our goal is to make
garage organization
a breeze for our customers. We offer a variety of storage solutions to help our clients create an organized space they can use for years.
From garage shelving to cabinets, flooring to overhead racks, our solutions for garage storage in Cedar Rapids can be tailored to fit your space and lifestyle. Our trained professionals travel to you to discuss your storage needs and assess your available space before leaving you with a no-obligation, free estimate.

FREE CONSULTATION
Get a free consultation and estimate before you buy anything.
INDUSTRY EXPERTS
We have the knowledge and expertise to offer you the best solutions.
LOCALLY OWNED
We are a locally owned and operated business.
Smarter Storage
Our garage shelving is unique in that it makes it simple to separate your storage by usage. Easily store those items you use less often in bins or boxes on top of the shelves, while hanging items you use frequently from the bars and hooks below. Each four foot section of our garage shelving can hold up to 1,000lbs.
Adjustable
The bars and hooks below our shelves can be easily moved and adjusted to meet your storage needs as they change. Simply slide the hooks back and forth over the bars and move the bars up or down to create more storage layers.
CONTACT US TODAY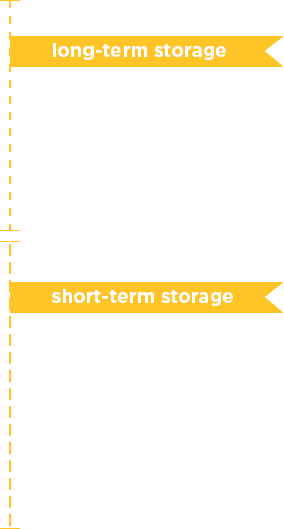 Doug was so helpful and able to indentify the problem quickly. Doug also followed though on everything that he said after se…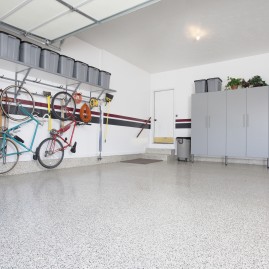 We are loving the new shelves that were put up in our garage. It looks great and so far has held up nicely even though I have…
Storage Built For You
Our trained professionals help you create the perfect storage plan for you and your family. With a little help from us, your garage storage in Cedar Rapids will be the envy of the neighborhood.
A VERSATILE SYSTEM YOU WANT
Choose from our different storage options to create the garage you've always wanted. Our products are built to last for years to come. Made from industrial-grade materials, you don't have to worry about these items breaking or bowing from use. Don't waste time going from one store or professional to another to create the garage you want - we have everything you need
!
TIME TO GET STARTED
Want to find out just what we can do for your garage storage in Cedar Rapids? Give us a call or click below to get started with a free estimate.
GET A FREE QUOTE
AREAS SERVED NEAR CEDAR RAPIDS
We offer our garage organization in Cedar Rapids as well as the following cities:
Amana, Anamosa, Cedar Rapids, Coralville,
Fairfax,
Hiawatha, Iowa City,
Marengo,
Marion,
Mount Vernon,
North Liberty, Robins, Solon, Swisher, Williamsburg
Contact us for the best garage storage in Cedar Rapids!