//
LET'S GET ORGANIZED
Knowledge and expertise for any job.

//
R
IGHT WHERE YOU NEED IT
Keep your tools at your fingertips.
CONSULTATION
IT'S TIME TO GET ORGANIZED.
CONSULTATION
IT'S TIME TO GET ORGANIZED.
GARAGE ORGANIZATION
CEDAR RAPIDS FAMILIES LOVE
After having years of disorganization, we can offer a solution that you'll love. We work with your family to create the perfect garage organization in Cedar Rapids. For years, we have been assisting families just like yours with our top-of-the-line solutions for garage clutter. Contact us today so we can start working on your new, organized garage!
After getting your garage set for organization, we stay behind to make sure that you will be able to get everything in the best places possible.
//
SYSTEM ASSISTANCE
New systems can take time to get used to. We are always willing to help. We make sure you have everything you need and more to make your garage it's most organized.
Our products are so durable that we provide you with a lifetime warranty on all our shelves. We make sure that your garage storage will last for years to come.

It's more than storage.
It's your life.™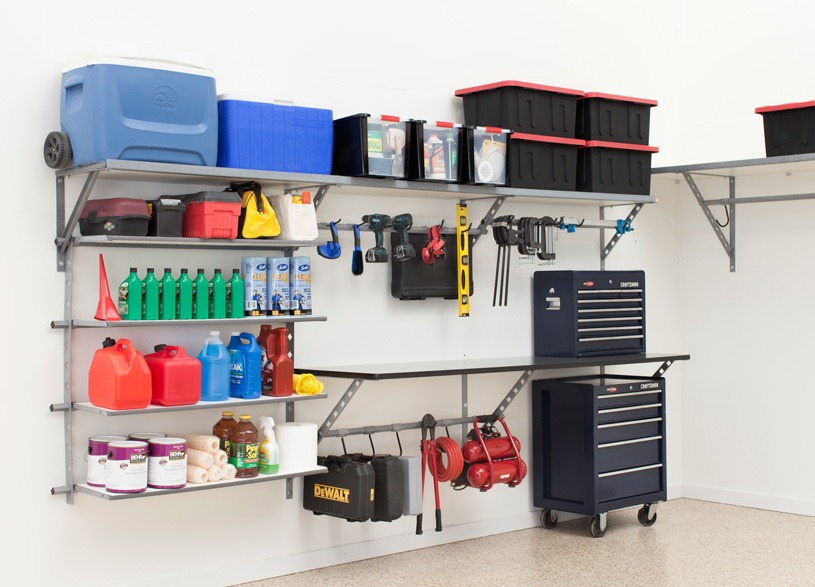 CREATE YOUR PERFECT STORAGE
We love products that can be functional and attractive in your garage. With our garage organization in Cedar Rapids, we know that everything will always have a place.
Super Strength:
We created a product to help you lift more up. Our shelving makes it possible to hold up to 1000 lbs in every 4 ft.
Make Changes:
We know that life happens and you need to change your storage. With our garage organization in Cedar Rapids, change is easy and not stressful. We provide you with hooks, bars, and shelves that can be easily modified to your needs.
Give us a call today to begin creating the organized garage you have always wanted to come home to!
FREE ESTIMATE

Doug was so helpful and able to indentify the problem quickly. Doug also followed though on everything that he said after se… Read more
GET ORGANIZED TODAY
Our trained experts help you get everything organized. We have experience helping families just like yours. We will be there after installation to help you get everything organized to your specifications.
Budget Friendly: We want your garage to be as budget friendly as possible. With that being said, our garage plans warrant a one time fee. This means that you will never have to pay monthly fees for your storage units.
Store More: Our garage organization in Cedar Rapids is the perfect solution for small garages. We help you maximize garage space by installing ceiling racks and shelving to give you a feel of extra space.
Our garage storage in Cedar Rapids has been highlighted on some of the most beloved home improvement shows. If it's good enough for them, don't you think it would be a hit in your home as well?
Don't wait any longer! Call us today for a free estimate.